Under construction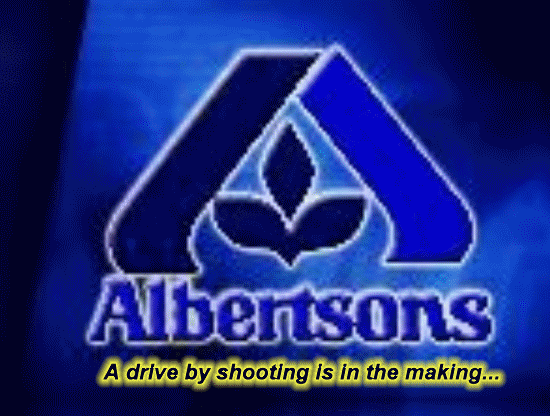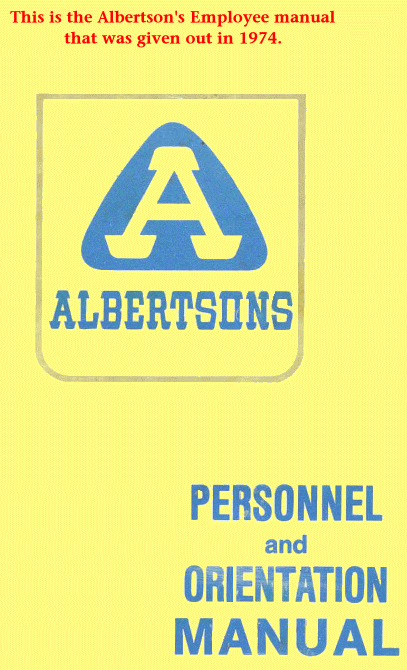 I am probably the only person Albertson's ever hired in the 70s
who still has their entire manual. Would this surprise anyone? LOL

50-year-anniversary of me signing this page is coming up.

My response to Albertson's above: Trust: YEAH RIGHT!
| | |
| --- | --- |
| | Tom Banducci |
Attorney Tom Banducci can be heard leaving a message on my cell-phone.
What's incredible about me becoming the main plaintiff in this lawsuit filed by Tom Banducci is that I was just one of many thousands of employees at Albertson's who owned stock. Why was I chosen? It's mind boggling for me to figure this out. I have no idea how this lawsuit ended. My wife at the time "Kathy," had received a scholarship to attend a PHD program at the University of Missouri, and so the two of us moved to Missouri while this legal action was taking place.
What's also mind boggling about this is the fact is that my dad had filed the largest civil lawsuit in Sacramento history in 1994 and not one news media outlet would report on it. I received an email from an employee with Suppermarket News, asking me if I was the same Frank Nordby as the Frank Nordby with the raleysexposed website? I believe I responded by asking him "Does it matter?" Or something like that. I ams sure when this employee at Supermarket News found out I was in fact the main plaintiff, Supermarket News never reported it. However, this is the only time a media has ever mentioned my website...I wonder if this Springer guy was fired for mentioning my website in his email. LOL

This email I received on my website really gives you a glimpse at the level of corruption going on with the news media. When I was connected to this lawsuit against Larry Johnston and Albertsons, the amount of media coverage Attorney Banducci was receiving was just astounding. However, not one news media, to this day, has ever reported on Charles Nordby's lawsuit against Joyce Raley Teel, Chuck Collings, James Teel and Raley's.
---
The only reason Jon Springer contacted me about my possible involvment with Larry Johnston and Albertsons' suit is because he became, in my opinon, the person who sounded the panic alarm that Joyce Raley Teel and Raley's could possibly be exposed by too much coverage of this Albertsons'/Larry Johnston lawsuit and my connection to it. The level of protection the frauds at Raley's received from the corrupt news media and all I can say is wow.
---
When Joyce Raley Teel died in 2022 and Chuck Collings died in 2013, there was nothing the corrupt news media could do with their tricks of deceit from keeping both of them from leaving this world as nothing but a couple of frauds, who cheated an honest man with nine children, when they died.
---
However, before Charles Nordby passed away in 1996 his life showed that the corrupt news media hated the truth and that they would go to great lengths to quash the truth just to protect a lie because of how much that lie made them look like fools and could also affect the amount of money they receive from that lie.
---
Every time I make a Raley's postcard and send it out through the USPS, my message on the postcard is mostly directed to the corrupt news media and them being sleazy sluts. The corrupt news media says I'm crazy, and to that I say:


-making them all look like frauds.
Below is a news video of Boise, Idaho, Attorney Tom Banducci explaining the lawsuit that was filed against Larry Johnston/Albertsons'. At the time all of this was taking place, my wife, Kathy, received a scholarship to attend a PHD program in Missouri and we moved to Missouri. To this day I have no idea what happened with this lawsuit since it was filed by Banducci. He has never contacted me to explain to me where this litigation went from the time he filed the complaint until today. I have contacted him in an email but he has basically ignored me. I have even filled out a comment form from his website but he still ignores me. If he has tried to contact me then I am not aware of it.
I do remember a phone conversation when Banducci was telling me over the phone that the Wall Street Journal would probably be putting this story about the lawsuit in its newspaper and that I would become a famous person and he asked me over the phone "How does it feel to become famous? I told Mr. Banducci that I didn't care about being famous but I only wanted to make sure Johnston didn't walk away from Albertsons' with one hundred million dollars for doing a poor job and basically stuffing his pockets with cash before he left a supermarket chain of stores by ruining it. It was after this question from Banducci that I lost all interest in this suit.
I have to wonder what Banducci's motivation was for filing this lawsuit??? Was it becoming known in the Wall Street Journal and becoming famous or was it to keep Johnston from escaping from a job he did poorly with a "$100 million golden parachute" clause conveniently tucked away in his contract? Just the mere fact that he mentioned this to me lets me know where his heart may have been. And as seen below, Banducci was selected to teach others. Teach them what? How to become famous?

Banducci is even going to teach law....source: bwslawgroup.com

This same attorney is recognized above....source: bwslawgroup.com
Did Banducci profit from this lawsuit? I don't know. This is what I do know: I was contacting Larry Johnston, in the form of post-card letters (through the U.S.P.S.), featuring his outrageously high salaries on the post-card long before Banducci was directing a complaint against Johnston and the Albertsons' Board of Directors. My postcards to Johnston, was sent to him as an employee of Albertsons, a number of years before that complaint was filed.
Where was the Boise news media/Tom Banducci when I was there back during the first few years when inexperienced Larry Johnston became CEO and he was taking home an outrageous annual compensation/salary each year? It appears to me they only came into the picture when it looked like Albertsons' Boise main office/stores there could end up closing and many employees would lose their jobs after Supervalue purchased the Albertsons' company.
Larry Johnston was making millions of dollars and this guy didn't have a days experience working inside of store when he became CEO-and the results were obvious of his lack of experience. Wow, and I thought the Albertsons' employees at store #109, back in 1974, were dishonest...nothing compared to Larry.
When I left Albertsons in 1976, I didn't even take my last paycheck as I wanted to get away from the crap I experienced at Albertson's store #109 as soon as I could. Johnston is crap, and he wanted to leave Albertson's with a hundred million dollars...just unbelievable...and I am sure Johnston didn't have the words "Fuck you Larry," written on a Albertson's store backroom wall like I had the words "fuck you Frank," written on a backroom wall while I was there.
The above "YouTube" video was removed because KTVB out of Boise, Idaho claimed it was violation of its copyright. Below is this video that KTVB asked YouTube to remove. I will use it as part of the "fair use" clause of the copyright law. Plus, this video that KTVB made about this lawsuit references me and they never had any permission from me to use me in its newscast. They don't make mention of my name but it refers to me as the grocery clerk out of Sacramento/and the plaintiff in this lawsuit because I was the primary plaintiff in this lawsuit as seen below in the filing of the complaint! And who do they think they are by dictating to me what I can or can't do that reflects experiences I have had in my life?
With all the attention in 2011 being given to "Occupy Wall Street" and the 1% wealthy in this country, why would this KTVB television station want to take down something it considers a "copyright infringement" when this video shows that they were willing to expose Larry Johnston at Albertsons' back in 2006? It seems kind of odd that they would do this. And maybe KTVB has never heard of the "fair use" clause of the copyright law??? I am fairly using something about the news and I am commenting on it.
This is what I know about all of the above: KTVB is an affliate of NBC. Today, General Electric (aka GE) owns 49% of NBC. Before Larry Johnston became CEO of Albertsons', he was an executive of GE.
Video source: KTVB-Boise, Idaho
Below is an image about "Occupy Wall Street" found on Yahoo images. Why would KVTB want to take down a story on YouTube pertaining to a news story that they did about Larry Johnston walking away from Albertsons' with over $100 million in compensation after basically destroying the company, eliminating thousands of jobs and stripped-mined the value of its stock?
Before there was occupy Wall Street....there was me!
| | |
| --- | --- |
| | LAWSUIT/Plaintiff Frank Nordby |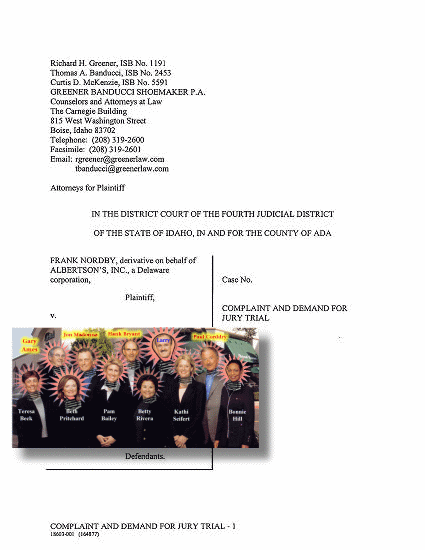 The above animation represent all of the people/defendants named in the complaint...Except for Wayne C Sales who wasn't in the picture featuring Albertsons' Board of Directors that I had access to.