| | |
| --- | --- |
| | Viewer discretion advised. |
Weird Al Yanchovich-Cows With Guns...sung by Dana Lyons + youtube video + Jack Loveall's phone call...
WARNING:
Some material on this page and other pages may be offensive. However, it represents UFCW 588's mentality.

Viewer discretion is advised.


Below is a Google Map that shows where UFCW 8 Golden State, main office is located.
2200 Professional Dr, Roseville, CA 95601 - Just position the image until you see the
UFCW 8 Golden State building.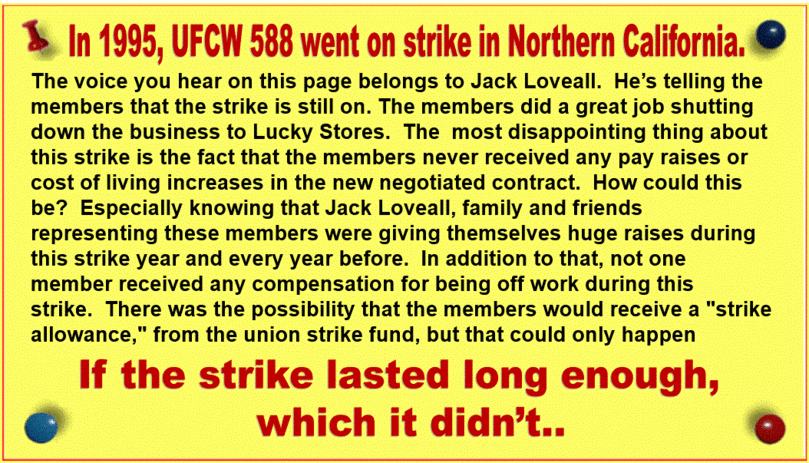 OH OH, membership dropped by around 1500 members last year...times are tough.